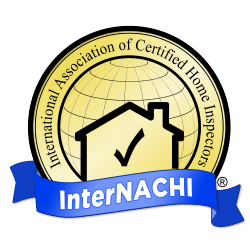 Better Home Inspections performs a number of different inspection services. From our comprehensive home inspections, to pest and termite inspections, mold testing, radon testing, re-inspections/repair verification, multi-family dwellings (apartments, duplexes) and other ancillary inspection services. Our inspections are designed to be thorough – getting into every area possible, detailed – providing you with as much information as possible, and comprehensive – so that you have all the information you need, but that you understand all of it as well.
Our Complete Home Inspections:
Our home inspections include more components of the home than can be expounded on here. Here are just a few of the many things that we inspect during your home inspection:
roof
gutter
siding
grading
decks
porches
patios
doors
windows
framing
foundation
basements
crawlspaces
attics
plumbing
heating
cooling
electrical
and much more!
Computer Generated Reports
Our Home Inspection reports are produced and printed on site using Palm Tech inspection software. While other inspection firms continue to make you wait until the next day, or sometimes longer, we go over your actual report on site and you leave with all of the information you need to make an educated decision regarding your home. The condition or details of some homes make it difficult to provide the report on site. In those circumstances, we will produce the report off site and email it to you as soon as possible.
Digital Pictures
We provide digital pictures with our home inspection reports we deemed necessary.
Useful Information, Not just "Problems"
Regardless of the type of inspection service we are performing for you, we are not there to simply provide you with a list of "problems"—we are there  for much more – to give you information about your home to help you make the most of it.