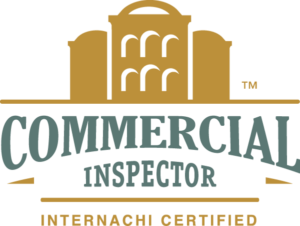 Are you a business owner purchasing a new property? We perform detailed commercial property inspections and assessments. We are InterNACHI Certified and work with the highest national standards.
As a business owner, professionalism and high quality inspections are a must to proceed with your commercial building purchase. We work hard to make sure that we provide the highest quality property assessments, all while making sure that we are responsive to your calls, requests, and emails.
We are confident that we are the right choice for your commercial property inspection. With our years of experience, our extensive training, and our comprehensive inspection report you will be able to make the best decision for you and your company.
Our Commercial Inspections
We perform commercial building inspections on many types of buildings and in many types of situations. Whether you are purchasing a property, in need of annual maintenance inspections, or leasing inspections, we have what you need. Below is a list of just some of the commercial inspections that we perform:
hotels/motels
store fonts
restaurants
warehouses
office buildings
multi-family buildings and apartments
gas stations
and more